A comedy-drama following a chaste young woman who is accidentally impregnated via artificial insemination as she struggles to inform her devoutly religious family and make the right choices concerning the child. Based on the telenovela "Juana la virgen."
Release Date:

2014-10-13

Views:

899

Country:

US

Language:

En | Es

Runtime:

40
(S04E010) Previous Episode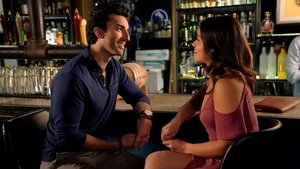 Aired On 2018-02-09
Jane and Rafael try to be friends which works great until Jane goes on a date. Petra and Jane's new partnership is off to a rocky start, but they both know they have to find a way to work together somehow. Rogelio is convinced he has Male Post-Partum Depression, which puts him at odds with with celebrity Post-Partum Advocate River Fields. Meanwhile, Alba finally tells Jane why she turned down the marriage proposal, leaving Jane to help Alba in the romance department.
Next Episode (S04E011)
Airs On 2018-03-02
Jane is ready to move on from the Marbella and pursue writing full time, but an unexpected development forces her to consider returning to her teaching roots. When Jane applies for a job as an adjunct professor, she finds herself seeing her former professor, Jonathan Chavez, in a different light. Rafael thinks he has found a way to get back in the real estate game and looks to Jane for support. Meanwhile, Rogelio courts Eva Longoria to star in the American remake of the Passions of Santos.
Click the link above "add a link" button to watch the film ! Klikoni linkun siper butonit "add a link" qe te shikoni filmin! Titles without links aren't viewable! Titujt e filmave qe skane link nuk jane postuar akoma!
Ju lutem raportoni filmat te cilet nuk hapen duke derguar mesazh ne live chat,faleminderit!