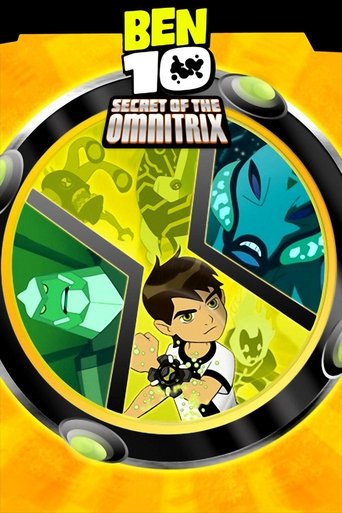 After a battle in a power plant, Ben notices something strange is happening with the omnitrix, but doesn't tell anyone. Tetrax arrives, and tells them the omnitrix is broadcasting a self destruct signal. Tetrax and Ben go to find the creator of the omnitrix to fix the omnitrix before it destroys itself and the universe along with it. Gwen stows away to help her cousin.
Directing:
Scooter Tidwell
Sebastian Montes
Writing:
Stars:
Release Date:
2007-08-10
6.3/10
Country:

US

Language:

English | Italiano

Runtime:

71
Click the link above "add a link" button to watch the film ! Klikoni linkun siper butonit "add a link" qe te shikoni filmin! Titles without links aren't viewable! Titujt e filmave qe skane link nuk jane postuar akoma!
Ju lutem raportoni filmat te cilet nuk hapen duke derguar mesazh ne live chat,faleminderit!